News and Events
The section will keep keep you informed about all the CMAT latest news and events.!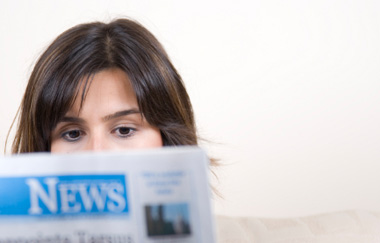 News
Events
News Questions
2016-17 Board Members
Meet the CMAT Board Members.
Lorena Garcia
President
Director of Building Custodial Services
Montgomery County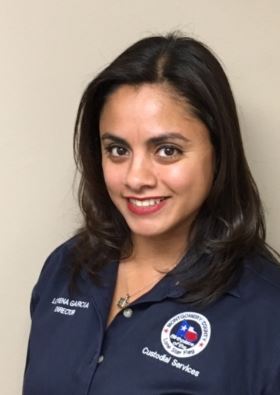 Lorena is the Director of Building Custodial Services for Montgomery County. She has worked for Montgomery County for 19 years, 8 of which have been with the Custodial Services Department. Lorena started out as the Office Manager and on May 3, 2014 was appointed by Commissioners Court to become the first Latina Department Head in Montgomery County. Lorena is responsible for overseeing over 95 County Facilities and 65 employees.

In her spare time Lorena enjoys spending quality time with her 4 boys who are very active in sports. She is also very active in her community as a member of several nonprofit organizations including the Conroe Noon Lions Club, where she has received numerous awards for her service to the community.

Lorena states "It's been an honor to be appointed for the President's position and I look forward to help the organization grow, meet and exceed our member's expectations, I Love CMAT"."
Bobby Davis
Chairman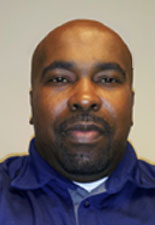 Bobby Davis is a custodial manager at Rice University. Bobby has worked at Rice for thirteen years, with the last three as a manager. Managing sixteen custodians, Bobby's primary job is floor maintenance that includes stripping and waxing, spray buffing, and carpet extraction. For the last four years, Bobby has been a member of CMAT and will serve the CMAT board member for the first time. He has been married for ten years and loves spending quality time with his wife. In his spare time, Bobby loves to BBQ in his backyard, watching football and play basketball.

He says, "I was very excited when I was asked to be a part of the CMAT board, and I will do my very best to make sure the organization stays strong for years to come."
Sheila Robinson
Meeting Coordinator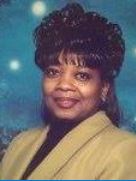 Sheila was born in Crockett Texas; she and her family moved to Bryan Texas in 1979 where she has lived ever since. Shelia graduated from Travis B. Bryan High School in 1981 and went to Blinn College from 1990-1992 studying General Studies.

Sheila Sparks currently serves as one of 6 Assistant Manager ll for Custodial Services with Compass Group/SSC Services Solutions at Texas A&M University. She started working for TAMU in July 1986 – August 2012 at which time the Custodial Services was outsourced to Compass Group/SSC. During her tenure at TAMU, she started out as a Custodial Worker I and was promoted upward to where she is today. During her career at TAMU, she was the training supervisor and under her leadership and guidance, several employees have been promoted within the organization and to this day still hold managerial titles.

Shelia Sparks received numerous awards and recognitions for her outstanding work and dedication at TAMU and has since been a valuable employee for Compass Group/SSC. She's very passionate about getting together with her family and friends, teaching, training others how to reach their potential and great motivational speaker. One of her greater qualities is treating others with dignity and respect. Shelia's hobbies are cooking and decorating.

Sheila will be a great asset to the Custodial Management Association of Texas.
Greg Lookabough
Public Relations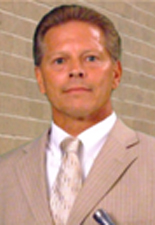 Gregory's 37+ years of experience working with educational institutions and schools is multifaceted. He holds a Bachelor of Science degree in Engineering: Industrial Technology. As Sr. Manager of Facilities Planning he and his highly qualified and educated "team" provide Facility Consulting in Departmental Operational Reviews, Training, Facility Design and Construction Management assistance, and Facility Maintenance & Operations Management. He has developed multiple training programs with customized curriculum for maintenance, operations and support departments.

Greg is considered among his peers as a leader in Facility Management and Operations serving multitudes of not only Texas school districts and charter districts but other states as well. He has made presentations before multiple state legislative committees in Texas, New Mexico and Arkansas. Greg is a Life Member of Texas Association of School Business Officials (TASBO) and a Board Member of CMAT. He continues to serve as a consultant, trainer, presenter and instructor for Facility academies and affiliate meetings as well as for numerous school boards and symposiums in national and international arenas. In 2009, Gregory assisted the United States Department of Energy (DOE) in preparing the Guide to Operating and Maintaining Energy Smart Schools to educate school districts across the nation in energy conservation.
Delma Landaverde
Secretary/Treasurer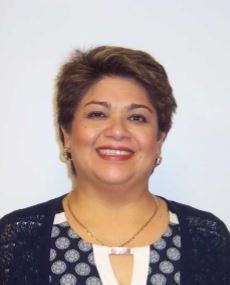 Delma Landaverde joined Montgomery County Custodial Services in May of 2014 as an Office Manager and in March of 2015 was promoted to Assistant Director. Previous to working for Montgomery County, Delma worked for Bank of America for nearly 19 years and retired in May of 2014.Delma is a graduate from Magdiel Bible College and is an advocate of promoting ethics in the workplace and valuing the power of our people. Delma enjoys spending time with her family, reading History and Biography books and listening to music.





Lovell Henry
Membership Recruitment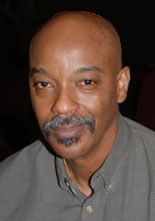 Lovell Henry is a graduate of Sam Houston State University.

Lovell Henry has been employed with Sam Houston State University since March 16, 2000. He is the Custodial Services Supervisor with the primary responsibilities of directing the operational and personnel activities of the department as related to custodial staff in educational and general campus buildings.

He has been a member of CMAT since 2000 and has enjoyed working with other board members to learn the organization. He has served as Vice President of Public Relations, Administration & Program, President, Board Chairman and now serving as the Membership Recruitment of the organization.

Over the years CMAT has become a learning tool for the Custodial Department of Sam Houston State University. The topics at the conferences cover a wide range of information and have helped us turn the department into a model for others. Lovell says, "I credit much of the success of the Custodial Department here at Sam Houston State University to CMAT." He enjoys his church activities and the work associated with it, spending time with family and friends, and playing dominoes.